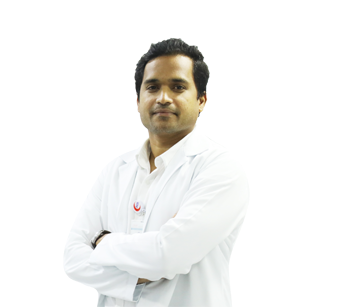 Dr AJI SAM MATHEWS
Specialist
Ophthalmology
MBBS, DO, DNB
12 years of experience
Dubai (UAE)
About Dr AJI SAM MATHEWS
Dr Aji Sam Mathews is a highly learned and knowledgeable Ophthalmologist. He has trained in some of India's top-most Medical Colleges and brings his vast experience to his patients in Dubai. His areas of special interest include Anterior Segment surgeries. He is also a Medical Retina specialist. Aside from elective surgeries, he also attends to emergency cases of trauma and OP clinics. Dr Aji is a member of many professional medical bodies and believes in keeping his knowledge base updated by routinely taking part in CMEs and attending conferences.
Excellence & Experience
Level of Experience
9 years of experience
Medical Retina
Anterior segment surgeries
Awards & Academics
Academics Details
MBBS – Christian Medical College, Ludhiana, India - 2002
DO - Christian Medical College, Vellore, India - 2008
DNB - National Board of Examination - 2012
Out Patient Timings
The outpatient timings at Badr Al Samaa Hospitals have been planned in such a way that your choice of doctor is available whenever you are free.
Sunday
5:00 PM - 9:00 PM
Dubai - UAE
Monday
5:00 PM - 9:00 PM
Dubai - UAE
Tuesday
5:00 PM - 9:00 PM
Dubai - UAE
Wednesday
5:00 PM - 9:00 PM
Dubai - UAE
Thursday
5:00 PM - 9:00 PM
Dubai - UAE
Friday
Saturday
5:00 PM - 9:00 PM
Dubai - UAE