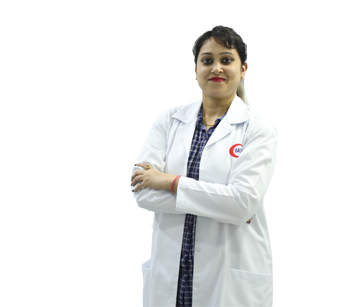 Dr Apoorva Mishra
Specialist
Dentistry
BDS
12 years of experience
Dubai (UAE)
About Dr Apoorva Mishra
Dr Apoorva Mishra is a certified Endodontic and Aesthetic Dental Surgeon with more than 8 years of professional experience in India and Dubai. She is highly skilled in diseases of the soft tissues within the tooth as well as permanent tooth replacement. She is proficient in all types of tooth veneers, crowns and bridges too. She is also into smile designing and other aesthetic procedures – including tooth jewellery. She is experienced in performing delicate oral surgeries too and an expert in routine day-to-day dental problems. Dr Apoorva believes in staying up-to-date in her profession and attends CMEs and conferences whenever possible.
Excellence & Experience
Area of excellence
Endodontics
Prosthodontics
Oral surgery
Aesthetic Dentistry
Smile Designing
Porcelain Veneers and Porcelain Crowns
Dental bridge
Tooth bonding
Teeth whitening
Tooth jewellery
Awards & Academics
Academics Details
BDS (Bachelor of Dental Surgery) - M.P.D.C, Lucknow, India -2011
Out Patient Timings
The outpatient timings at Badr Al Samaa Hospitals have been planned in such a way that your choice of doctor is available whenever you are free.
Sunday
8:00 AM - 4:00 PM
Dubai - UAE
Monday
4:00 PM - 11:00 PM
Dubai - UAE
Tuesday
8:00 AM - 4:00 PM
Dubai - UAE
Wednesday
4:00 PM - 11:00 PM
Dubai - UAE
Thursday
8:00 AM - 4:00 PM
Dubai - UAE
Friday
9:00 AM - 1:00 PM
Dubai - UAE
5:00 PM - 9:00 PM
Dubai - UAE
Saturday
9:00 AM - 1:00 PM
Dubai - UAE
5:00 PM - 9:00 PM
Dubai - UAE