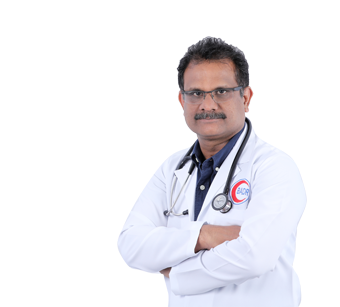 Dr SALEEL ABDUL KALAM
Specialist
Internal Medicine
MD, PGDHS
22 years of experience
Dubai (UAE)
About Dr SALEEL ABDUL KALAM
Dr Saleel Abdul Kalam is a Specialist Physician with over 18 years of expertise in dispensing medical care. He did his training in some of the best medical colleges in India and garnered a lot of experience along the way. His area of special interest is in the management of chronic diseases like diabetes. He is an expert in taking care of all types of patients including those with infectious diseases, pediatric conditions and gynecology cases and refers them to other specialists when necessary. He is very skilful in managing trauma cases and is an asset to the Badr Al Samaa hospital.
Excellence & Experience
Area of excellence
Special interest in management of Diabetes
Level of Experience
Consultant Physician – Kerala Health Services – 10 years
Specialist Physician – Badr Al Samaa – 8 years
Awards & Academics
Academics Details
MBBS – Govt medical College, Kozhikode, Kerala, India – 1994
MD (Internal Medicine) – Trivandrum Medical College - 1998
PGDHS (Diabetes) – Anna Malai University - 2009
Out Patient Timings
The outpatient timings at Badr Al Samaa Hospitals have been planned in such a way that your choice of doctor is available whenever you are free.
Sunday
9:00 AM - 1:00 PM
Dubai - UAE
5:00 PM - 9:00 PM
Dubai - UAE
Monday
9:00 AM - 1:00 PM
Dubai - UAE
5:00 PM - 9:00 PM
Dubai - UAE
Tuesday
9:00 AM - 1:00 PM
Dubai - UAE
5:00 PM - 9:00 PM
Dubai - UAE
Wednesday
9:00 AM - 1:00 PM
Dubai - UAE
5:00 PM - 9:00 PM
Dubai - UAE
Thursday
9:00 AM - 1:00 PM
Dubai - UAE
5:00 PM - 9:00 PM
Dubai - UAE
Friday
9:00 AM - 1:00 PM
Dubai - UAE
Saturday
9:00 AM - 1:00 PM
Dubai - UAE
5:00 PM - 9:00 PM
Dubai - UAE